Chuffed To Bits - British Pale Ale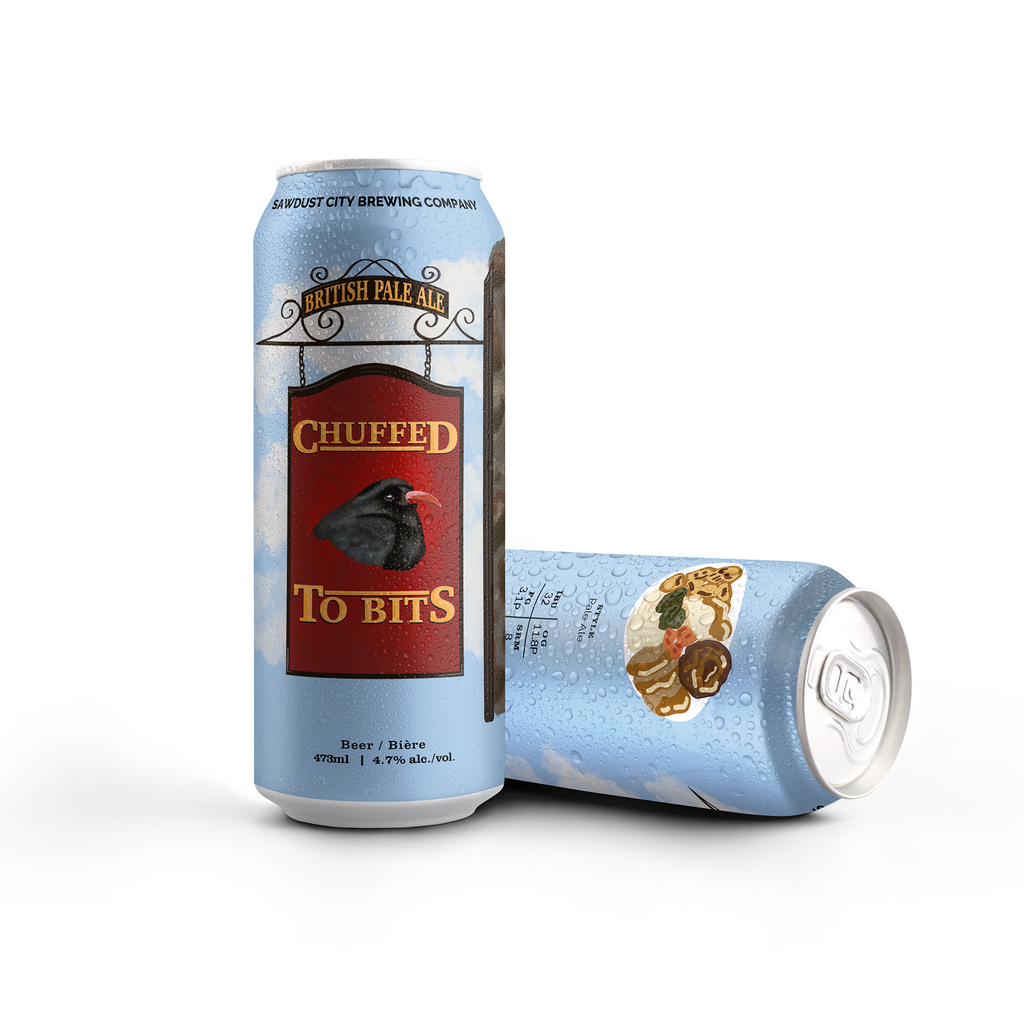 4.7% alc./vol.
FRUITY | LIGHT | DRINKABLE
A very traditional ale, the British "mild" is a mainstay of pubs across the UK. This beer is a nod to those brewing traditions. Using malt and yeast from England we created a pale ale that is malt focused, easy drinking with a focus on familiar flavours. The use of honey malt adds a touch of sweetness and rye malt a little spiciness on the palate.
"Chuffed to bits" is an expression that describes a great deal of pleasure. Exactly how we hope you'll feel when you drink this beer. 
INGREDIENTS
Water:
Pure Muskoka Water
Barley/Malt:
Hops:
Magnum
Yeast:
Foggy London

NERD NUMBERS

IBU:
OG:
FG:
SRM:
32
11.8°P
3.1°P
8
| | | | | |
| --- | --- | --- | --- | --- |
| STORING TEMP: | SERVING TEMP: | CELLERABLE: | GLASSWARE: | LABEL ARTIST: |
| 4-10°C | 6-10°C | No | Pint Glass | Dayna King |